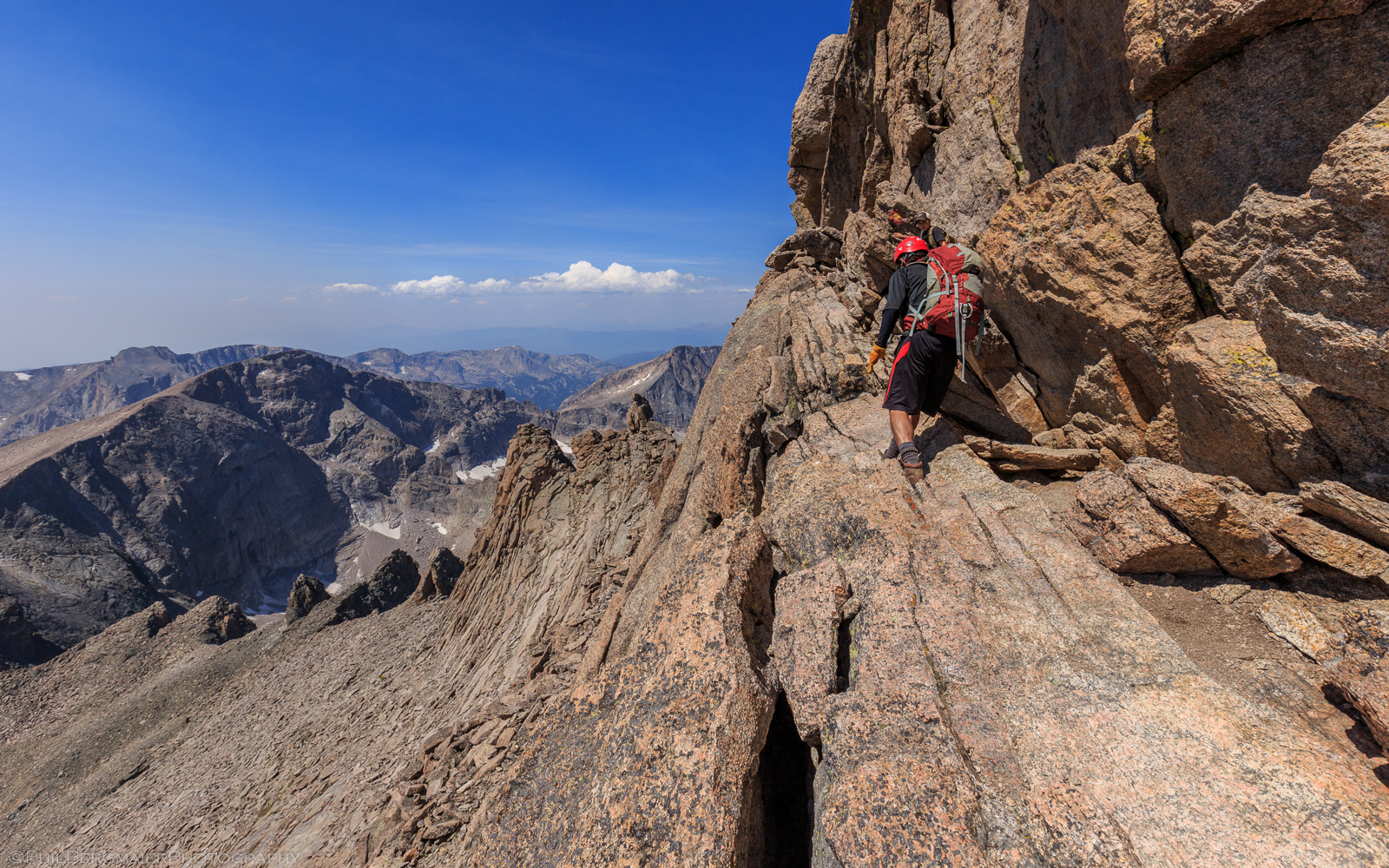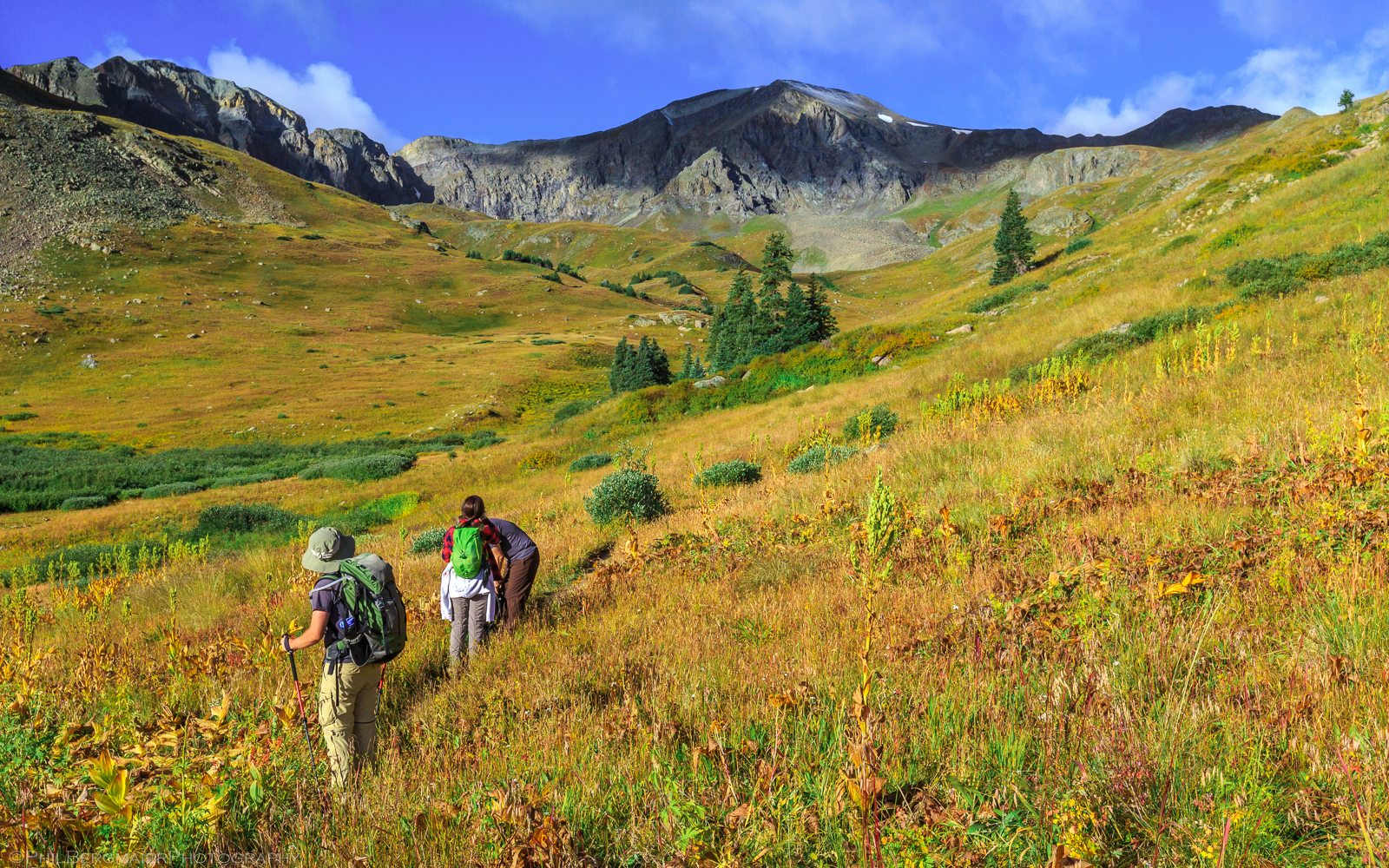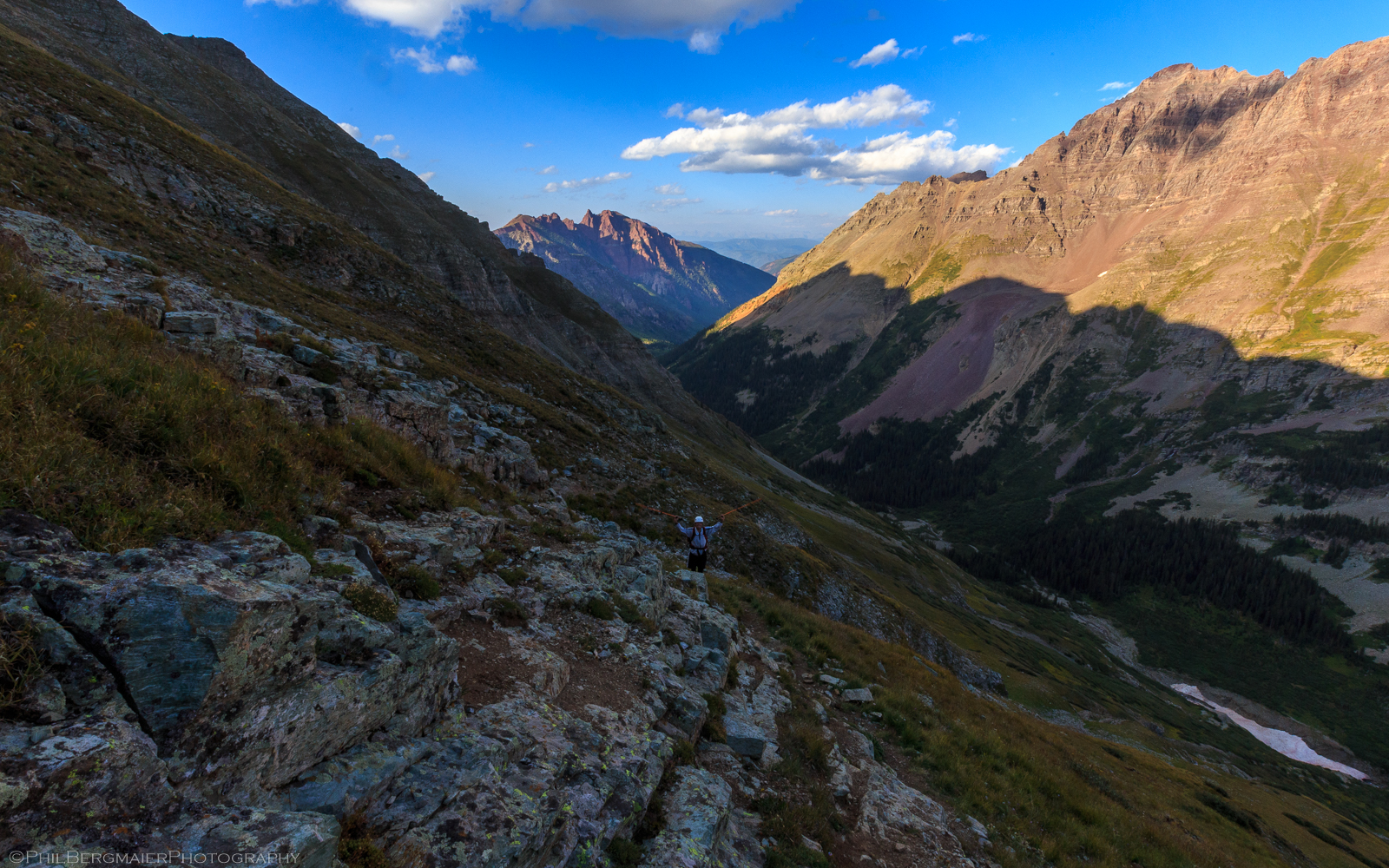 I hike a lot. It's one of the things I've become very passionate about since I moved out west. On this page you'll find various bits of information and links to resources related to hiking that I find useful, interesting, or just really cool. I also plan to begin putting together a catalog of trip reports and photos from my longer hikes, both past and present. Many of these trip reports will be from my climbs of the Colorado 14ers.
The 14ers are the 53 peaks (or 58, depending on how you count) in the state that top out at or over 14,000 feet in elevation. Climbing them all is a common goal among many people, although it often takes many years and some serious hardiness and determination to finish.
Be sure to check back in when new trip reports are added!
14ERS HIKED IN 2022
1. Wilson Peak (July)
2. Conundrum Peak (July)
3. Uncompahgre Peak (August)
4. Mt. Bross (August – 2nd time)
5. Capitol Peak (August) – 14ers Complete!
---
14ERS HIKED IN 2021
1. Culebra Peak (June)
2. Mt. Harvard (July – 2nd time)
3. Mt. Columbia (July – 2nd time)
4. Crestone Peak (July)
5. Crestone Needle (July – 2nd time)
6. Tabeguache Peak (September)
7. Pikes Peak (September)
8. Longs Peak (September – 2nd time)
14ERS SUMMITS COMPLETED (58/58)
#41 – Blanca Peak (14,350')
#57 – Uncompahgre Peak (14,318')
#52 – Crestone Peak (14,299')
#36 – Mt. Belford (14,202')
#49 – Kit Carson Peak (14,167')
#47 – Mt. Oxford (14,158')
#53 – Tabeguache Peak (14,158')
#31 – Mt. Sneffels (14,155')
#58 – Capitol Peak (14,138')
#54 – Pikes Peak (14,109')
#46 – Snowmass Mountain (14,105')
#43 – Windom Peak (14,089')
#44 – Mt. Eolus (14,087')
#48 – Challenger Point (14,086')*
#39 – Missouri Mountain (14,071')
#35 – Humboldt Peak (14,068')
#12 – Mt. Bierstadt (14,066')
#42 – Sunlight Peak (14,061')
#25 – Handies Peak (14,058')
#40 – Ellingwood Point (14,057')
#11 – Mt. Lindsey (14,055')
#51 – Culebra Peak (14,053')
#45 – North Eolus (14,042')*
#23 – Redcloud Peak (14,037')
#56 – Conundrum Peak (14,037')
#38 – San Luis Peak (14,023')
#50 – North Maroon Peak (14,022')
#55 – Wilson Peak (14,021')
#15 – Mt. of the Holy Cross (14,007')
#28 – Huron Peak (14,006')
#24 – Sunshine Peak (14,004')